If you like nature, you must visit Grzegorzewice, which is located between the Gnojna Ponds fauna reserve and the Skulskie Dęby reserve. Due to a large number of ponds, forests, as well as rich flora and fauna, this picturesque land is sometimes called the "Masuria in Mazovia".
It is home to the white-tailed eagle, the grey heron, the black stork, wild ducks, swans, otters, elk and roe deer. You can also find stately old trees here: two-hundred-year old oaks, one-hundred-year old black alders, large elms and sycamores. The Water Settlement (Wodna Osada), which features commercial fish ponds, is located among such spectacular natural surroundings. The ponds in Grzegorzewice are filled with crystal clear water from the Pisia-Gągolina river and they date back to the interwar period. They are now property of the Dec family who have bred carp, tench and golden carp since the 1990s . The fishponds may also be used to fish for predatory fish such as pikeperch, northern pike, wels catfish and perch.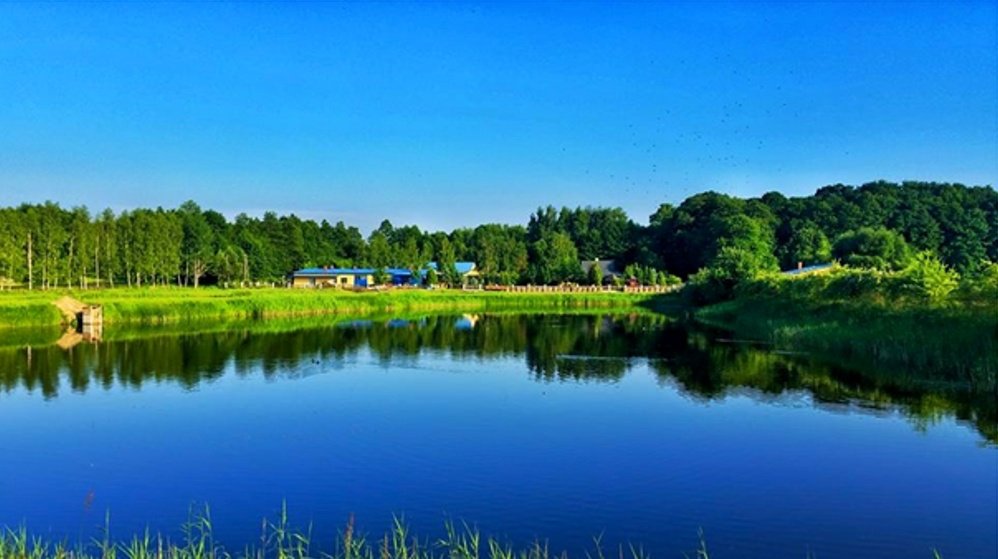 The opening hours are from 7 a.m. until dark. The entrance fee is PLN 30. The average depth of the pond is 2 m. The banks are open and easily accessible. It's a great place for fishing with children or when you hope for a big catch. The ponds are well stocked, as you can catch large roaches and ides there, and the host allows spin fishing. Thanks to the abundance of fish you don't need to use sophisticated lures. The ponds in Grzegorzewice are worth visiting by angling enthusiasts and listed as one of the 5 best commercial fish ponds in Mazovia. You can catch a fish there, eat it straight off the grill, or buy one to prepare at home. Grzegorzewice is the perfect place for an active weekend near Warsaw.
If you are going to Grzegorzewice, you can spend a night at Hotel Panorama, which is only 7 km from the ponds.